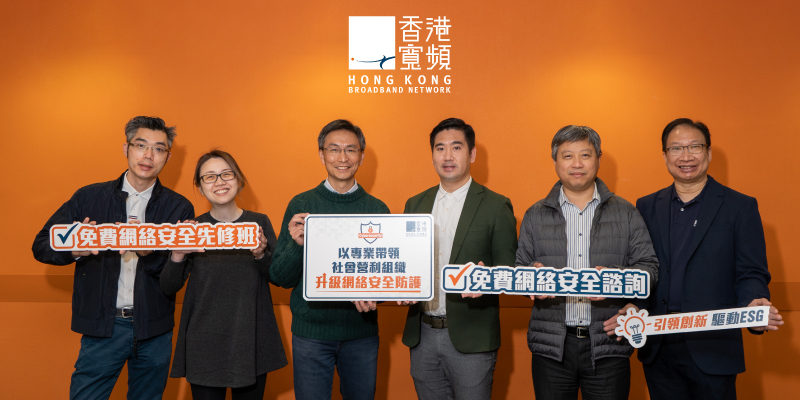 Led by Wilson Tang (3rd from left), our Co-Owner and Director – Information Security, HKBN's volunteer team are on a mission to help those who empower our communities.
Enablement via Cybersecurity
As a leading company at the forefront of transforming society for the better (through interconnectivity and digital technologies), we also bear a responsibility to ensure that our community's most disadvantaged don't fall behind. And every year, we undertake numerous initiatives aimed at removing the digital barriers for those who need it most.
But with cybersecurity risks escalating at alarming rates, we widened our responsibilities to include enablement of social profit organisations (SPOs) – and initiated free cyber risk assessments for 50 individual organisations. As a result, our findings showed that 32% of SPOs were at medium to high levels of risk from hacking and cyber-attacks – threats which could potentially harm their operations, and in turn, the beneficiaries they serve.
Pro Bono Consultations and Cybersecurity Workshops for SPOs
Knowing that SPOs play a critical role of empowering people and communities, our volunteer team has focussed on providing pro bono IT and cybersecurity consultations, as well as cybersecurity workshops to ensure these organisations have the range of know-how to competently operate in today's complex digital landscape.
It's worth mentioning that after the first several sessions, over 90% of participants said they would take the lessons learned back to their respective organisations and begin cybersecurity training of fellow teammates.
Organisations interested in participating can email csi@hkbn.com.hk.