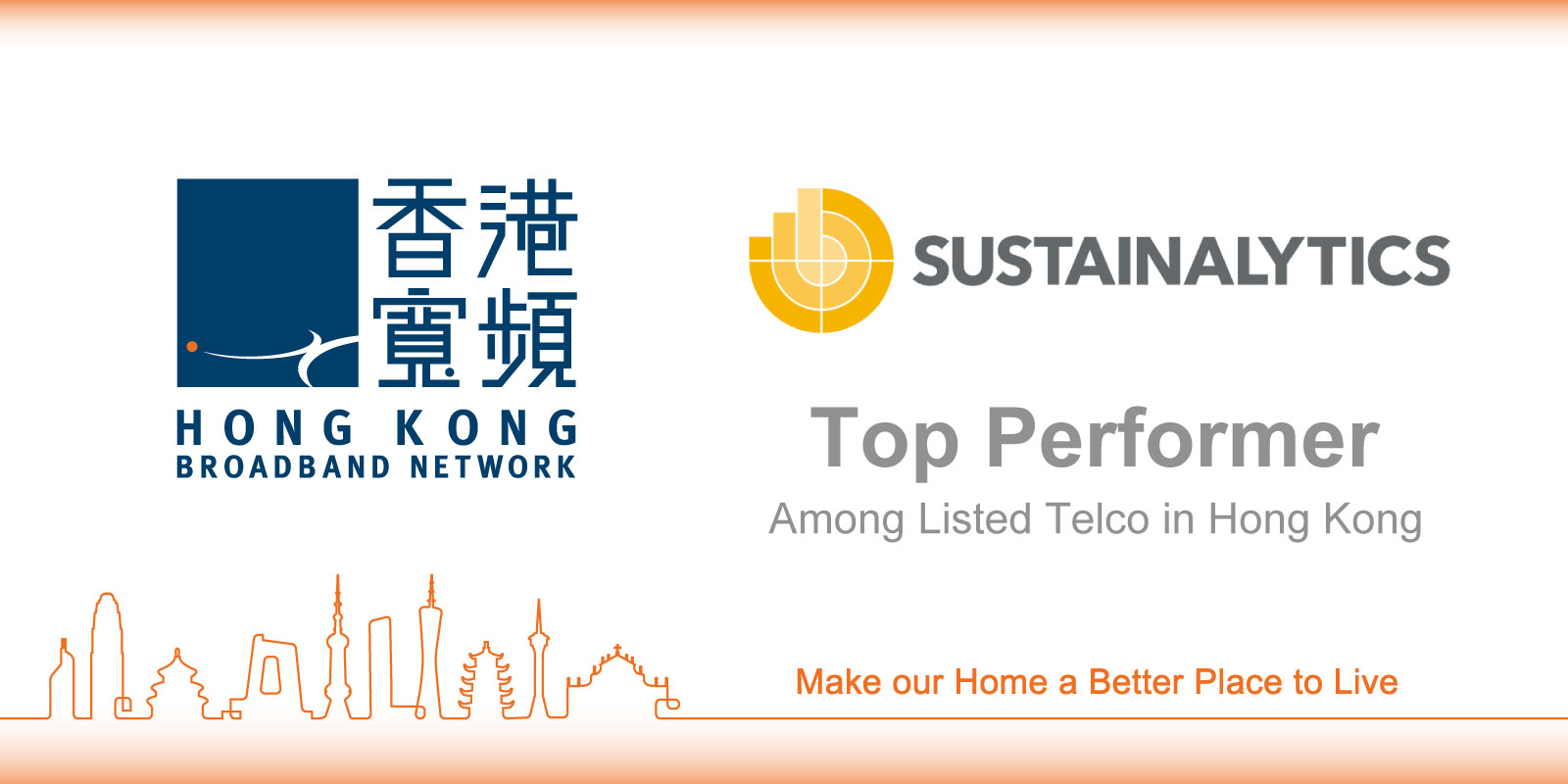 Performance Liked by Sustainalytics

On the heels of our AAA rating from MSCI, yet another global leader in ESG research, ratings and analysis, Sustainalytics, has just ranked our ESG performance highest amongst all local publicly-listed industry peers (as of the writing of this article on 25 May 2023). For reference, Sustainalytics' ESG Risk Ratings works as a multi-dimensional assessment that measures exposure to industry-specific material ESG risks in combination with how well each individual company is managing those risks.
"Our work in ESG is both extensive and exhaustive, as sustainability is considered a fundamental element of our day-to-day operations. We lead our industry because at every level, whether it's our ESG Board Committee, ESG Task force and departments to our Talents, the senior management team and our Board of Directors, we view ESG as a function of both Purpose and a tool to mitigate risks in terms of HKBN's long-term survival," said NiQ Lai, our Co-Owner and Group CEO.
Leading through purpose, HKBN tops Hong Kong's telco industry in ESG*
*Based on the Hang Seng Corporate Sustainability Benchmark Index and MSCI's ESG Ratings